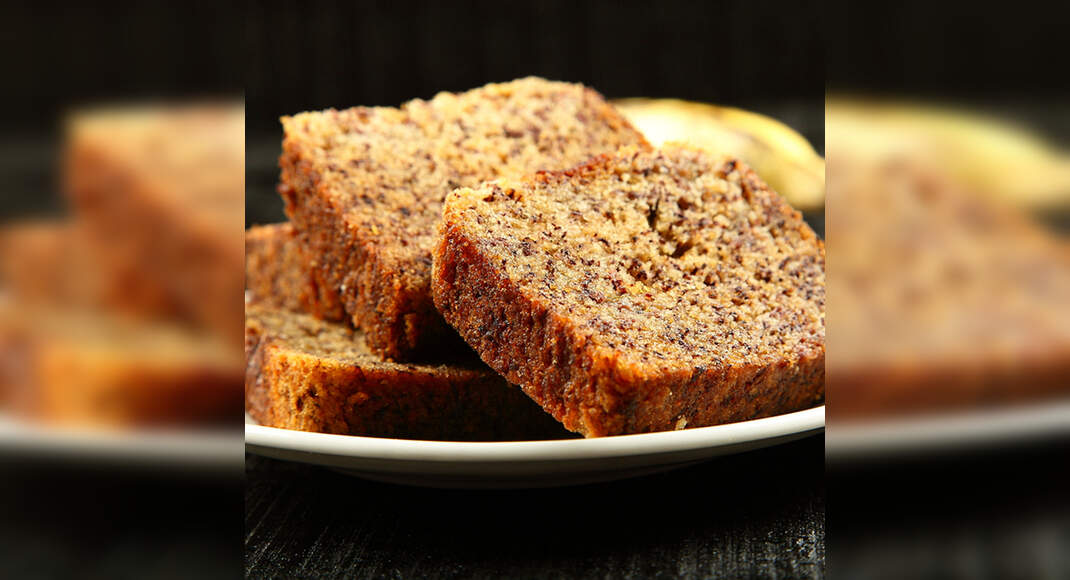 All You Need To Know About Banana Pudding Cake and Banana Cake
From the sweet and juicy fruit it originates from, bananas make up some of the most delicious cakes out there. Whether you're in the mood for a creamy banana pudding cake or a moist and hearty banana bread or cake, there are plenty of recipes that you can easily make at home. Both banana pudding cake and banana cake come loaded with sweet banana flavor, but each type of cake has its own unique presentation and ingredients.
Banana Pudding Cake
Tastefully similar to bread pudding, a banana pudding cake is an incredibly sweet and creamy dessert. Featuring a thick layer of vanilla pudding on top of the golden sponge cake, banana pudding cake is then topped off with sliced bananas and a generous layer of cool whip. This dessert is often finished off with crushed vanilla wafers for added flavor, crunch and sweetness. Best served chilled alongside some freshly brewed coffee.
How To Make Banana Pudding Cake
Making a delicious banana pudding cake is surprisingly simpler than you'd think! First off, you'll need to make the sponge cake portion. This variation can be a bit tricky as you'll need the cake to be a bit 'sturdier' than a typical sponge cake. This ensures that the whole pudding cake can hold up against the thick pudding layer. An easy banana pudding cake recipe calls for:
1 and 1/2 cup all-purpose flour
2 teaspoon baking powder
1 teaspoon baking soda
3/4 cup granulated sugar
1/2 teaspoon salt
2 large eggs
1 teaspoon vanilla extract
1/4 cup canola oil
3/4 cup mashed banana
1/2 cup sour cream
1/2 cup hot water
To begin, preheat your oven to 350Fahrenheit and lightly grease a 9×13 inch baking pan. In a mixing bowl, whisk together the flour, baking powder, baking soda, sugar and salt. Then in a separate bowl, whisk together the eggs, vanilla extract, oil, mashed banana and sour cream. Add the wet ingredients to the dry ingredients and slowly incorporate them together. The last step requires you to slowly add the hot water while stirring the mixture with a wooden spoon. This helps to thin out the mixture and ensure a moist and fluffy cake.
Pour the cake batter into the pre-greased baking pan and bake it in the preheated oven for about 25 minutes. Once the cake has finished baking, check for doneness by inserting a toothpick into the center. Once your toothpick comes out clean, your cake is done. Allow the cake to cool completely before assembling the pudding cake.
In large bowl, add two cups of cold milk to a large bowl and whisk in two 3.4 ounce packages of vanilla pudding mix. Allow the pudding to thicken until it reaches a custard-like consistency. Assembling the cake is perhaps the easiest step of the process. Start by slicing your banana and arranging them on top of the cooled cake. Then, spoon the thick vanilla custard on top of the cake and lay a layer of cool whip on top. To garnish the cake, take some vanilla wafers and coarsely crush them with your hands and sprinkle them on top. And voila, your banana pudding cake is done!
Banana Cake
Banana cake is a classic and easy-to-make treat that's perfect for any occasion. Incredibly moist, sweet and flavorful, this golden cake is coated in a creamy banana custard glaze that will seriously have you coming back for seconds.
How To Make Banana Cake
Making a delicious banana cake is surprisingly simple — all you need are 3-5 ripe bananas and a few pantry staples. For this recipe, you'll need the following ingredients:
2 cups all-purpose flour
1 teaspoon baking soda

If you are looking for Banana Cake Recipe: How to make Banana Cake Recipe at Home | Homemade you've came to the right web. We have 5 Pictures about Banana Cake Recipe: How to make Banana Cake Recipe at Home | Homemade like Banana Cake with Chocolate Buttercream – Bake from Scratch and also The easiest Banana Cake I've ever made | Baking for Happiness. Here it is: