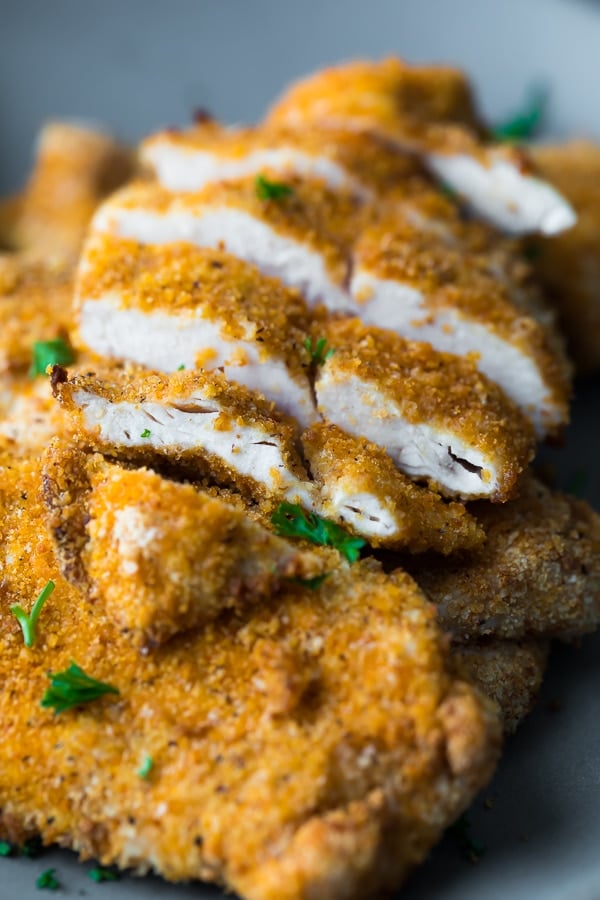 Ramp Recipes: Your Guide to Cooking this Short Seasonal Favourite
Ramps, also known as wild leeks, are a forager's delight and a seasonal favourite of many home cooks. Belonging to the allium family, these lovely little greens have a mild garlic flavour and an aroma that is just as delicious.
But ramps are only around for a short time each spring. As foragers, it's important that we know how to make the most of them when we can. Here, we outline five delicious ramp recipes that you can make in your own kitchen this season.
1. Perfectly Roasted Ramp Bulb
One easy and delicious way to enjoy ramp is by roasting the bulbs whole. Preheat your oven to 425℉. Cut off the stems, leaving a few inches of the bulb intact and trim off the root end. Toss the bulbs with some olive oil, salt, and pepper. Roast until tender, about 10-15 minutes. Enjoy as a side dish or on top of your favourite salad.
2. Classic Ramp & Bacon Frittata
For something with a bit more substance, you'll love this ramp & bacon frittata. Start by frying 6-8 ounces of bacon lardons in a 10-inch (or larger) oven-proof skillet. Once crisp, remove the bacon and set aside. Add 1 chopped onion, 4-6 ramps, and 1/2 teaspoon each of garlic and thyme to the pan. Cook for several minutes until the vegetables are softened. Whisk together 8 eggs and 1/4 cup of cream, then season with salt and pepper. Pour the eggs over the vegetables, reduce the heat and cook until the bottom is beginning to set. Arrange the bacon over the top, then bake the frittata in the preheated oven until set.
3. Ramp Pesto
Ramp pesto is a tasty way to enjoy this short-seasoned favourite. Start by blanching 1-2 bunches of ramps in a large pot of boiling salted water. Drain, rinse with cool water, and pat dry. In a food processor, combine a handful of blanched ramps, 2 cloves of minced garlic, 1/4 cup of nuts, 1/4 cup of parmesan cheese, 1/2 cup of extra virgin olive oil, and a few large leaves of fresh basil. Pulse the mixture until smooth and season with salt and pepper to taste. Serve with your favourite pasta, top over grilled meats and vegetables, or use as a dip for sliced fresh vegetables.
4. Ramp & Goat Cheese Tart
This tart is a lovely way to showcase the flavour of ramps. Start by preheating your oven to 375℉. Roll out a 9-inch store-bought puff pastry sheet and place it in a pie pan. Spread 4-6 ounces of goat cheese over the pastry, then top with 3-4 ramps that have been chopped into thin slices. Bake in preheated oven until golden brown and puffy. Sprinkle with a few fresh herbs such as thyme or oregano, and serve while still warm.
5. Ramp Confit
Ramp confit is a unique and tasty way to preserve them. Start by preheating your oven to 350℉. Roughly blend 1/4 cup of olive oil, 1/4 cup of white wine, and 6 cloves of garlic in a blender. Trim off the root ends and roughly chop 2 bunches of ramps. Place them in a shallow baking dish, pour over the oil mixture, and season with salt and pepper. Bake in preheated oven until the ramps are tender, about 30-40 minutes. Serve warm or at room temperature as a side dish on top of salads, or as a delicious addition to your favourite omelet.
FAQ: All About Ramps
Q: When is ramp season?
A: Ramp season usually runs from early April to mid May, depending on the timing of the frost in your particular region.
Q: How should I store ramps?
A: Ramps should be stored with the root ends down in a jar or bowl filled with a few inches of water. Place the ramps in a cool spot, such as the refrigerator, and
If you are looking for Air Fryer Breaded Chicken Breast | Best Airfryer Recipes | POPSUGAR you've came to the right page. We have 5 Pictures about Air Fryer Breaded Chicken Breast | Best Airfryer Recipes | POPSUGAR like Pin on Food! and also Air Fryer Breaded Chicken Breast | Best Airfryer Recipes | POPSUGAR. Read more: