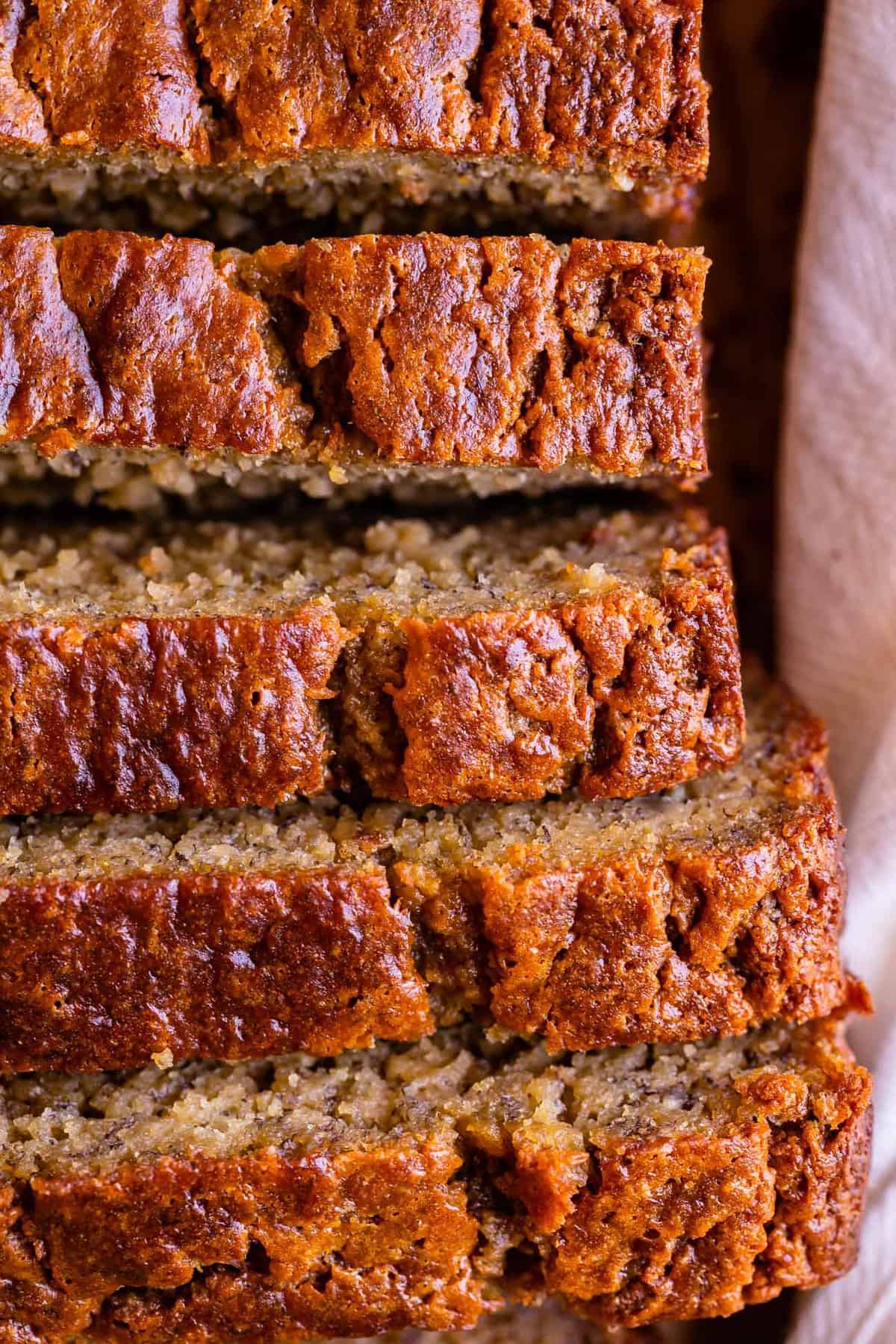 Bread-Making Made Easy
Baking bread is a genuine art form that can take years of practice to perfect, but what if you could get a few of the staples of artisanal baking down in just five minutes a day? Whether you're baking up some baguettes or cinnamon rolls, these recipes make it easy to bring the bakery home.
Artisan Bread in 5 Minutes a Day
This recipe is fast, easy, and produces delicious and soft artisan bread. Best of all, it requires minimal prep — just gather up your ingredients, mix everything together, and relax as the dough rises.
Ingredients
3 cups all-purpose flour, 2¼ teaspoons salt, ¼ teaspoon active dry yeast, 1 ½ tablespoons sugar, 1½ cups lukewarm water.
Instructions
1. Sift the flour, salt, yeast and sugar together in a large bowl and mix.
2. Pour in the lukewarm water and stir until everything is mixed in, then knead for 8–10 minutes or until a soft dough is formed.
3. Place the dough ball in a buttered bowl, cover, and let rise for around five minutes or until it doubles in size.
4. Take the dough out onto a lightly floured surface, shape it into a loaf and place onto a lightly floured baking tray.
5. Preheat your oven to 425F (220C). Bake your bread for 25–30 minutes or until golden and cooked through. Enjoy!
Easy Cinnamon Roll Bread
This one-loaf recipe is fast, easy and full of incredible flavors. Enjoy it warm with some cream cheese icing or cooled with some spreadable butter. Regardless, it's sure to be a crowd-pleaser.
Ingredients
1 loaf premade bread dough, 2 tablespoons butter melted, ¼ cup white or brown sugar, 1 tablespoon ground cinnamon, ¼ cup cream cheese frosting.
Instructions
1. Roll out the premade bread dough into a 12-inch rectangle.
2. Spread the melted butter evenly over the surface and sprinkle the sugar, cinnamon, and cream cheese frosting.
3. Roll the dough tightly, like a jelly roll, then lightly flour the edges and place onto a greased baking sheet.
4. Preheat your oven to 375F (190C). Bake your bread for 30-35 minutes, or until golden and cooked through. Enjoy!
FAQs
Q1: What oven temperature should I use for baking bread?
A1: This can vary depending on the recipe, but for most breads, you should preheat your oven to 375F (190C).
Q2: Is bread-making difficult?
A2: It can take a bit of practice to perfect, but with the right recipes, you can make simple and delicious breads with minimal effort.
If you are looking for Moist Banana Bread with Sour Cream | The Food Charlatan you've came to the right web. We have 5 Pictures about Moist Banana Bread with Sour Cream | The Food Charlatan like Moist Banana Bread with Sour Cream | The Food Charlatan and also The Essential Bread Recipe That James Beard *Himself* Swore By – Brit + Co. Here it is: