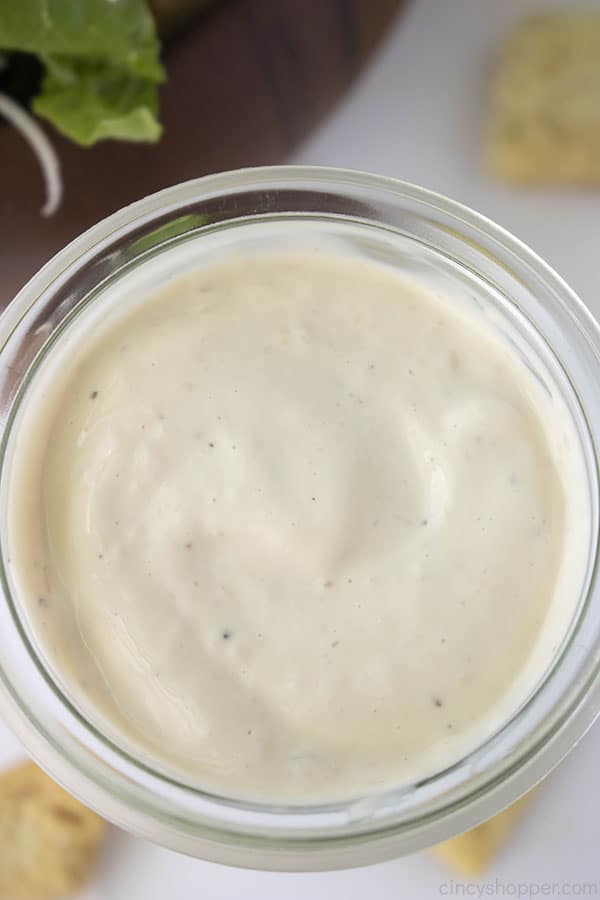 Whip Up Delicious Homemade Caesar Salad and Dressing
Who doesn't love a good Caesar salad? The creamy dressing, crunchy croutons, and fresh vegetables—it's the perfect combination. But why not take it to the next level by making your own homemade Caesar dressing and salad? Not only will the quality of ingredients be superior, but you'll also have the satisfaction of having crafted your own masterpieces. In this article, you'll learn how to make a tasty Caesar salad and delicious Caesar dressing with just a few simple steps!
How to Make Homemade Caesar Salad
The key to a great Caesar salad is to have all of your ingredients prepped and ready before you begin. So let's get started!
Step 1: Prep Ingredients
Gather all the necessary ingredients to make the salad. You'll need romaine lettuce, croutons, parmesan cheese, anchovies (optional), and Caesar dressing. Wash, dry, and chop the lettuce into bite-sized pieces. Make sure to drain and pat dry the anchovies, if using.
Step 2: Heat the Croutons
Heat a large skillet over medium heat and add a couple of tablespoons of butter. Once the butter is melted, add the croutons to the pan and toss to coat them in the butter. Cook the croutons until they are golden brown and crunchy, stirring occasionally.
Step 3: Put It All Together
Put the lettuce in a large bowl. Top with the parmesan cheese, croutons, and anchovies (if using). Sprinkle with the dressing and gently toss the salad to combine everything. Serve the salad immediately, while it's still crisp and crunchy.
How to Make Homemade Caesar Dressing
Making homemade Caesar dressing is surprisingly easy! All you need is olive oil, anchovy paste (or anchovy fillets), lemon juice, garlic, Worcestershire sauce, Dijon mustard, and freshly ground black pepper.
Step 1: Prepare Ingredients
Mince the garlic and set aside. If you are using anchovy fillets, finely chop them. Set aside a couple of tablespoons of the oil from the anchovy can for the dressing.
Step 2: Mix Ingredients Together
Mix together the olive oil, garlic, anchovy paste or fillets, lemon juice, Worcestershire sauce, Dijon mustard, and black pepper in a bowl. Whisk everything together until well blended.
Step 3: Refrigerate
Cover and refrigerate the dressing for at least 30 minutes to allow the flavors to meld. Serve cold or at room temperature.
FAQ
What Is the Difference Between Caesar Salad and Traditional Salad?
The main difference between a traditional salad and a Caesar salad is the Caesar dressing. Traditional salads are usually dressed with a vinaigrette, whereas Caesar salads are dressed with a creamy Caesar dressing made of olive oil, garlic, anchovies, Worcestershire sauce, Dijon mustard and black pepper.
What Can I Add to My Caesar Salad?
You can add a variety of ingredients to your Caesar salad to give it extra flavor, crunch, and texture. Common additions include grilled chicken, bacon, boiled eggs, and croutons. Feel free to get creative and try out different ingredients to customize your Caesar salad to your liking.
If you are searching about Homemade Caesar Salad Dressing – CincyShopper you've visit to the right place. We have 5 Pictures about Homemade Caesar Salad Dressing – CincyShopper like Caesar Dressing | Easy and Delicious Homemade Version! and also This simple homemade Caesar dressing makes the most delicious Caesar. Here you go: