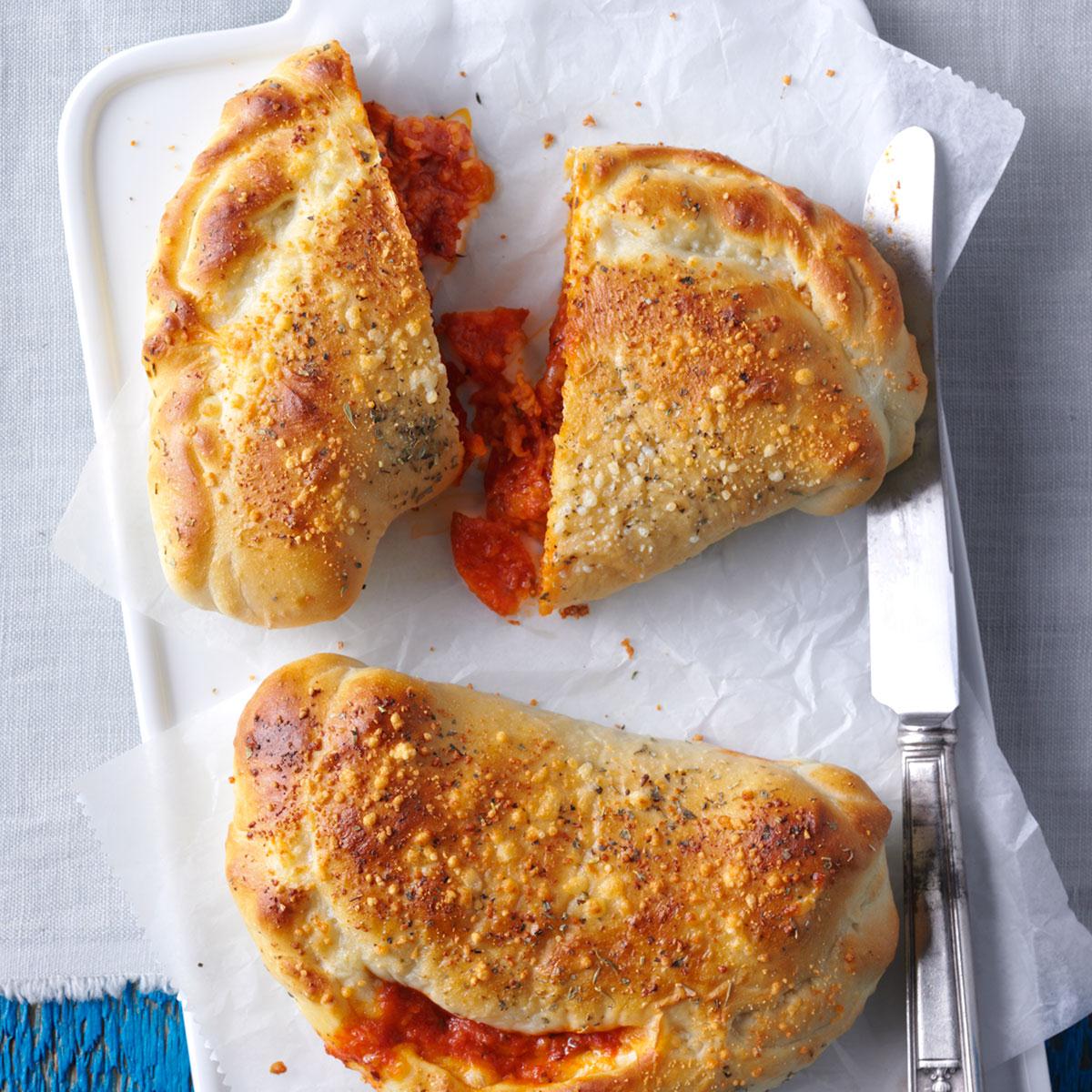 Calzones – Delicious and Creative Meal Ideas for Any Occasion
The delicious, Italian-style baked dish, known as calzone, is a fun and creative twist on the beloved pizza. It's not just an ordinary pizza folded or rolled into a half-moon shape. Instead, it's an amazingly versatile dish that can be filled with just about any of your favorite ingredients or sauces. From classic Italian-style calzones to innovative fusion recipes, making calzones for any occasion is a great way to show off your creative cooking skills!
What are Calzones?
Calzones, also known as pizza pockets, are baked dishes that originated in Italy. Calzones consist of a dough pocket filled with a variety of ingredients, such as cheese, vegetables, and the occasional meat. It is then sealed, typically crescent-shaped, and baked in an oven. Calzones can be served as a meal or an appetizer.
Step-by-Step Guide to Making Calzones
Making calzones is a fun and easy cooking process that yields great results. Here's a step-by-step guide on how to make your own calzones:
Create the calzone dough. This can be done with store-bought dough or with a homemade dough, made with flour, yeast, sugar, and water. The dough should be soft and pliable.
Choose your filling. You can fill your calzone with ingredients such as ricotta cheese, cooked meats, mushrooms, spinach, peppers, onions and more.
Roll out the dough. Flour the surface to prevent sticking and roll out the dough into a circle. Cut a slit into the middle and fold it over to create a half moon shape.
Place the filling in the pocket. Place your ingredients of choice in the center of the pocket. Add in your seasonings, like oregano and basil, for extra flavor.
Fold over the dough. Carefully fold the dough over so that it covers the filling and crimp the edges of the dough together.
Brush the calzone with an egg wash. This will help your calzone get a golden-brown color and crispier crust.
Bake the calzone at 375°F for 25-30 minutes. Let it cool for 10 minutes before serving.
That's all it takes to make a delicious and creative calzone for yourself or your friends. Enjoy!
FAQs
Let's answer some common questions about calzones:
Q: What's the difference between calzones and pizzas?
A: The main difference between calzones and pizzas is the shape and how they are prepared. Both calzones and pizzas are made with dough, cheese, and other ingredients, but calzones are typically a half-moon shape and are typically filled and sealed before baking. Pizzas, on the other hand, can have an unlimited variety of ingredients, are usually round in shape, and are not sealed.
Q: Are there any other creative ideas for making calzones?
A: Yes! Calzones are a very versatile dish that can be filled with just about any flavor combination. Try using a variety of different types of cheeses, such as goat cheese, blue cheese, or brie. You can also experiment with different sauces, such as tomato sauce, pesto, or Alfredo sauce. You can even fill the dough with fruits and vegetables, like zucchini, squash, apples, and more. If you prefer savory calzones, add some bacon, sausage, or ham to your filling. The possibilities are endless when it comes to creating flavorful and creative calzones.
If you are searching about Quick Pepperoni Calzones Recipe | Taste of Home you've came to the right page. We have 5 Pics about Quick Pepperoni Calzones Recipe | Taste of Home like Homemade Calzone Recipe | AllFreeCopycatRecipes.com and also Homemade Calzone Recipe | AllFreeCopycatRecipes.com. Read more: