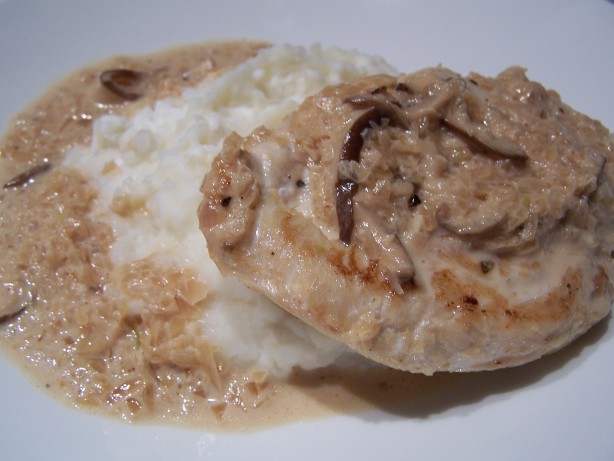 Tantalizing Homemade Copycat Carrabba's Chicken Marsala
If you would like to recreate the amazing taste and experience of Carrabba's Italian Grill in your own home, then taking up the challenge to make their still acclaimed Chicken Marsala is a great place to start. This Italian-American favorite is easy to make, and a recipe for an absolutely tantalizing Chicken Marsala copies what you can find in their restaurants.
Ingredients You'll Need:
4 boneless skinless chicken breasts
4 tablespoons of all purpose flour
2 tablespoons of extra-virgin olive oil
1/4 teaspoon of salt
1/4 teaspoon of black pepper
2 tablespoons of butter
2 tablespoons of minced garlic
1/2 cup of chicken stock
1/2 cup of Marsala wine
1/4 cup of freshly-chopped parsley
2 tablespoons of freshly-chopped basil
How to Make One Delicious Copycat Chicken Marsala:
First, take two plates and get the flour onto one plate, adding in the salt and pepper to it. Take each chicken breast and lightly coat them in the flour mixture. Make sure the chicken has a light and even coating of the flour.
Take a large skillet and heat it over medium-high heat, adding in the olive oil. Once heated, add in the chicken and fry it until each side is a golden and crispy brown. Make sure the chicken is cooked all the way through. After each breast is done cooking, transfer them onto a plate and set aside.
In the same skillet, lower the heat and add in the butter and garlic. Let it cook for 1 minute until the garlic is fragrant. Add in the chicken stock, marsala wine and let it simmer. The liquid should reduce down by half and thicken. Once it has, put the cooked chicken back into the skillet. Add in the chopped parsley and basil and let it simmer for 5-7 minutes.
After that, take the skillet off the heat and once the chicken is cool enough to handle, plate each piece and spoon the marsala sauce over each piece. Serve and enjoy.
FAQ:
What will be needed to make a copycat Carrabba's Chicken Marsala?
For making a copycat Carrabba's Chicken Marsala, you will need 4 boneless skinless chicken breasts, 4 tablespoons all-purpose flour, 2 tablespoons extra-virgin olive oil, 1/4 teaspoon salt, 1/4 teaspoon black pepper, 2 tablespoons butter, 2 tablespoons minced garlic, 1/2 cup chicken stock, 1/2 cup Marsala wine, 1/4 cup freshly-chopped parsley, and 2 tablespoons freshly-chopped basil.
What makes Carrabba's Chicken Marsala so special?
Carrabba's Chicken Marsala stands out for its amazing flavor, achieved with garlic, basil, Marsala wine, and butter. Making it in your own kitchen, with the same ingredients, will provide a restaurant-level experience for your family and guests.
If you are looking for Copycat Recipe For Carrabbas Chicken Marsala Recipe – Food.com you've came to the right place. We have 5 Images about Copycat Recipe For Carrabbas Chicken Marsala Recipe – Food.com like Carrabba's Chicken Marsala Recipe – Food.com and also Carrabba's Chicken Marsala | Recipe | Carrabbas chicken marsala recipe. Here you go: