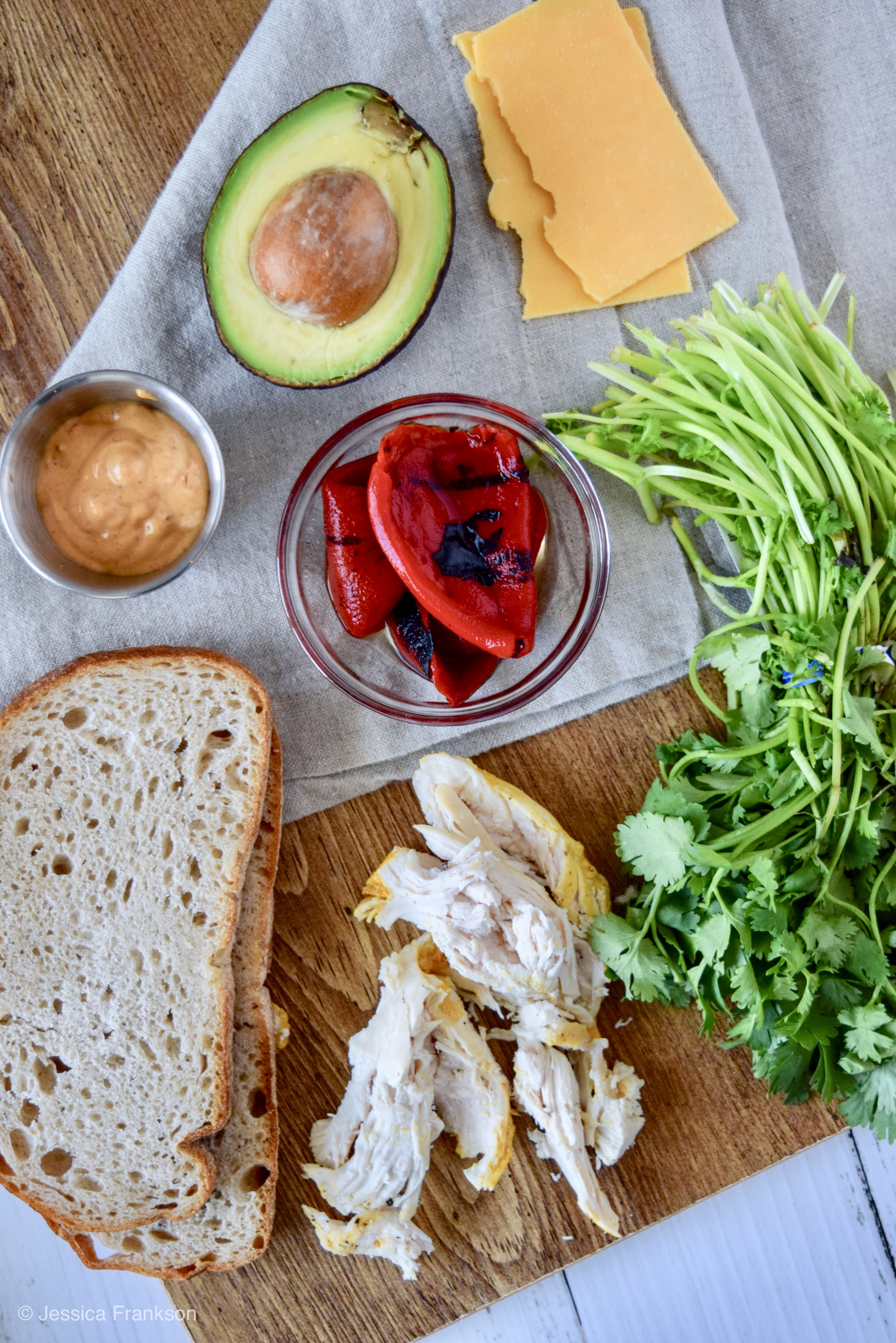 Two Creative Recipes To Try: Chipotle Chicken Avocado Melt and Chicken Fajitas
Are you looking for an easy and delicious dinner idea? Look no further! Here are two recipes that incorporate the smoky and tangy flavor of chipotle. Whether you choose the Chipotle Chicken Avocado Melt or Chicken Fajitas, your family and friends will be amazed by the juicy and flavorful dishes.
Chipotle Chicken Avocado Melt
This Panera Copycat Panera Chipotle Chicken Avocado Melt is the perfect dish for any summer night. With simple ingredients and minimal cooking, this meal will come together much faster than you think. The smoky chipotle flavor pairs well with the fresh avocado, making it a unique twist on a classic dish. Serve this up with a side of tortilla chips for an extra touch of crunch.
Ingredients:
2 boneless skinless chicken breasts
1 tablespoon olive oil
1 teaspoon chili powder
1/2 teaspoon garlic powder
1/2 teaspoon onion powder
1/2 teaspoon cumin
1/4 teaspoon smoked paprika
3 tablespoons chipotle mayo
2 slices of Monterey jack cheese
2 slices of sourdough bread
1 avocado, sliced
Instructions:
Preheat oven to 375 degrees F.
In a small bowl, mix together olive oil, chili powder, garlic powder, onion powder, cumin and smoked paprika. Place chicken breasts onto baking dish and cover with the spice mixture.
Bake for 30-35 minutes. Once chicken is cooked, let cool for a few minutes.
In a small bowl, mix together chipotle mayo and spread onto one slice of sourdough bread.
Slice chicken breasts into strips and layer onto the same slice of bread, topped with avocado slices and cheese.
Top with other slice of bread and place in a pan on medium heat. Grill for a few minutes on each side, until bread is golden brown and cheese is melted.
Remove from heat, cut in half and enjoy!
Chicken Fajitas with Chipotle Lime Crema
These Chicken Fajitas with Chipotle Lime Crema are fast and easy to make, yet still have the classic Mexican flavor. There is a slight tang thanks to the chipotle and lime flavors that combine perfectly with the juicy chicken and bell peppers. Serve this dish up with a side of refried beans, warm flour tortillas and extra crema.
Ingredients:
2 tablespoons olive oil
1/2 red onion, thinly sliced
1 red bell pepper, thinly sliced
1 yellow bell pepper, thinly sliced
1/2 teaspoon chili powder
1/2 teaspoon garlic powder
1/4 teaspoon smoked paprika
1/4 teaspoon cumin
1/4 teaspoon salt
1/4 teaspoon black pepper
1 pound boneless skinless chicken breasts, thinly sliced
2 tablespoons fresh lime juice
1/4 cup plain Greek yogurt
1/4 teaspoon chipotle powder
Instructions:
Heat olive oil in a large skillet over medium-high heat. Once the oil is hot, add in onion, red and yellow bell peppers, chili powder, garlic powder, smoked paprika, cumin, salt and pepper. Cook and stir for 4 minutes, until

If you are looking for Panera Copycat Panera Chipotle Chicken Avocado Melt | A Simplified Life you've visit to the right place. We have 5 Pics about Panera Copycat Panera Chipotle Chicken Avocado Melt | A Simplified Life like Lightened Up Chipotle Chicken and Avocado Melts | Gimme Delicious (With and also The BEST Chicken Fajitas with Chipotle Lime Crema. Here it is: