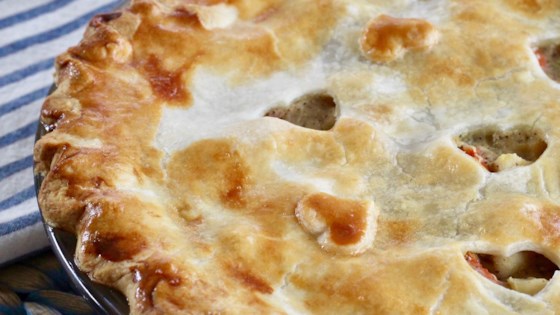 Delicious Chicken Pot Pie Recipes
Chicken pot pies are a classic comfort food that can be enjoyed by the entire family. Whether you're looking for a tasty, traditional recipe or something a bit more creative and unique, these chicken pot pie recipes are all sure to please.
Mini Chicken Pot Pies
This recipe for mini chicken pot pies is both delicious and eye-catching. Serve them for a family gathering, holiday, or just an ordinary weeknight dinner and you're sure to get rave reviews. This recipe yields 24 mini pies, so you'll have plenty for everyone.
Ingredients:
1/2 cup chopped onions
1/2 cup chopped celery
1/2 cup butter
1/2 cup flour
2 cups chicken broth
3/4 cup half-and-half
2 cups cooked chicken
Salt and pepper, to taste
1 package (14.1 ounces) refrigerated pie pastry sheets
Instructions:
Preheat oven to 425 degrees F (220 degrees C). Grease a mini muffin tin pan.
In a medium saucepan, cook the onion and celery in butter until softened but not browned. Stir in the flour, chicken broth, and cream. Bring to a low boil and cook until thickened. Turn off the heat and stir in the chicken. Salt and pepper to taste.
Cut the pastry sheets into rounds with a 3-inch diameter cookie cutter. Fit each round into the mini muffin pan. Spoon the chicken mixture into each round.
Bake for 20 minutes. Serve.
Chicken Pot Pie IX
This recipe is perfect for a hearty, flavorful meal. It yields one 9-inch pie perfect for up to 8 people. If you need to feed more people, you can easily double or triple the recipe.
Ingredients:
1/3 cup butter, melted
1/3 cup onion, chopped
1/3 cup all-purpose flour
1/2 teaspoon salt
1/4 teaspoon ground black pepper
1 3/4 cups chicken broth
2/3 cup milk
2 cups cooked chicken, diced or shredded
1 cup frozen peas and carrots
1/4 cup chopped fresh parsley
1/4 teaspoon garlic powder
2 (9-inch) unbaked pie crusts
Instructions:
Preheat oven to 375 degrees F (190 degrees C). In a medium saucepan, melt butter over medium heat. Add onion; cook until softened. Stir in flour, salt, and pepper. Gradually add chicken broth and milk, stirring until blended. Bring to a boil over medium heat, stirring constantly. Boil for 1 minute, or until thickened. Remove from heat.
Stir in chicken, peas and carrots, parsley, and garlic powder. Spoon into prepared crust. Cover with top crust.
Bake in preheated oven for 40 minutes, or until golden brown. Cool slightly before serving.
FAQs
Q: What are the best toppings for chicken pot pies?
A: You can top chicken pot pies with a variety of ingredients, such as sour cream, chopped fresh herbs, cooked bacon, and shredded cheese.
Q: Are chicken pot pies freezer-friendly?
A: Yes! Chicken pot pies
If you are looking for Chicken Pot Pie IX Recipe – Allrecipes.com you've visit to the right web. We have 5 Images about Chicken Pot Pie IX Recipe – Allrecipes.com like Chicken Pot Pie IX Recipe – Allrecipes.com | Allrecipes and also Chicken Pot Pie IX Recipe – Allrecipes.com. Read more: