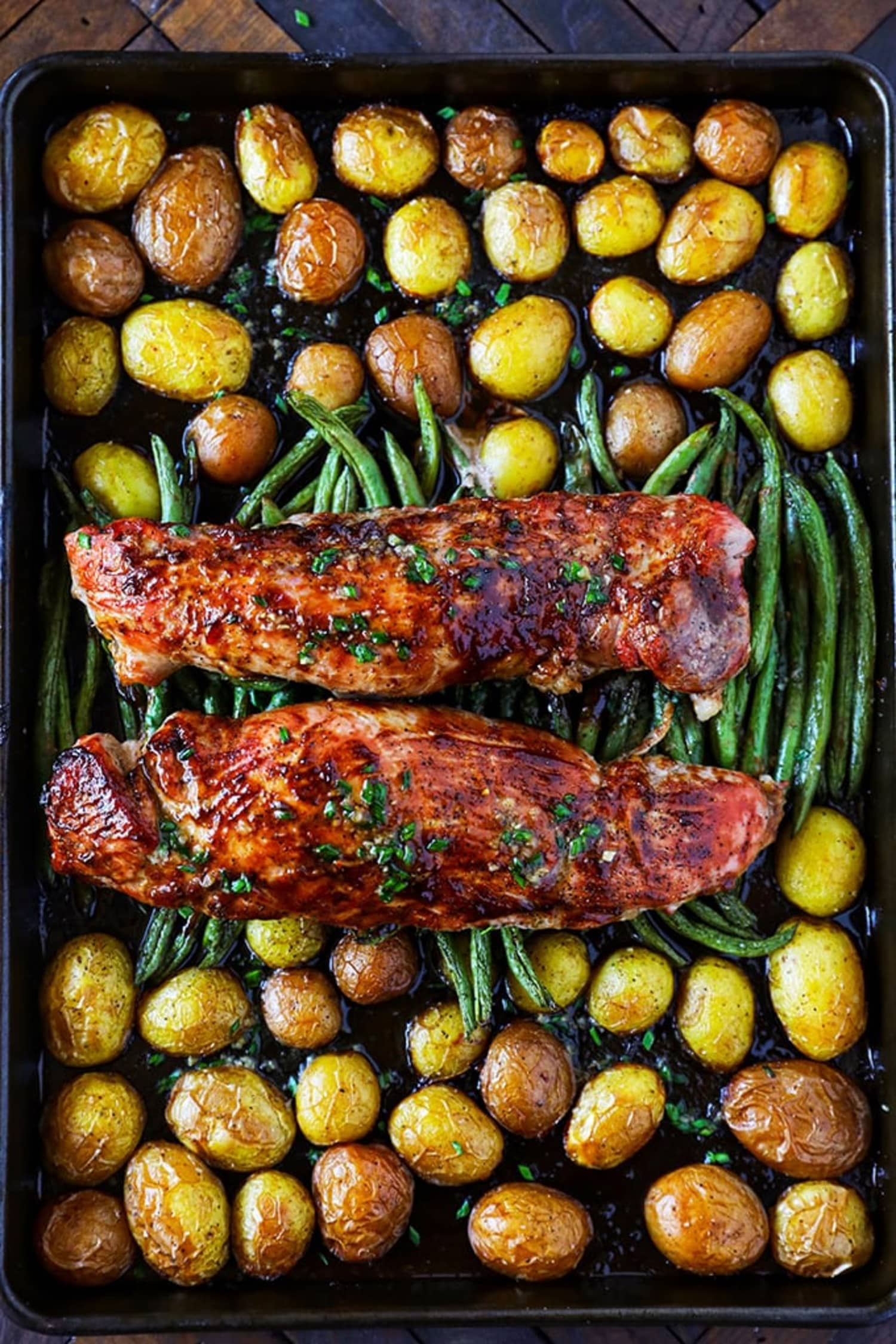 Try Making These Delicious One Pan Chicken and Pork Recipes
Cooking can sometimes sound intimidating, but these one pan chicken and pork recipes are a great way to get delicious meals on the table with minimal effort. These recipes come in a variety of flavors, so you can make them as often as you like. Not to mention, the easy cleanup means you can focus on spending more time with your family instead of scrubbing pots and pans after dinner. Get your taste buds ready for some savory ingredients and tantalizing flavors.
Dutch Oven Chicken Pot Pie
This comforting Dutch oven chicken pot pie is similar to a classic chicken pot pie, but mixes up the recipe with cheddar cheese and an enticing hint of jalapeno. The cool thing about this recipe is that you can shop for the ingredients and make something that looks like it took hours, but really only took about 30 minutes of your time. Increase the spice level by swapping out the jalapeno for some red pepper flakes.
Here's What You Need:
– 1 to 2 tablespoons olive oil
– 1/2 cup onions, diced
– 2 cloves garlic, minced
– 3 tablespoons all-purpose flour
– 2 cups chicken stock
– 1/2 cup heavy cream
– 2 cups cooked, diced chicken
– 1/2 cup frozen peas
– 1/2 cup diced carrots
– 1 jalapeno, diced (optional)
– 1/2 cup shredded cheddar cheese
– 1/2 teaspoon thyme
– 1/4 teaspoon paprika
– 1/4 teaspoon oregano
– 1/4 teaspoon salt
– 1/4 teaspoon pepper
– 1 pie crust, pre-made or homemade
Steps for Making Dutch Oven Chicken Pot Pie
1. Preheat your oven to 350 degrees Fahrenheit.
2. Heat the olive oil over medium heat in a large skillet.
3. Add the onion and garlic, and cook until they're fragrant and the onions are translucent. Then, add the flour and stir until the mixture is golden and bubbly, about 2 minutes.
4. Gradually stir the chicken stock into the skillet and bring the mixture to a low simmer. Then, whisk in the cream.
5. Add the chicken, peas, carrots, jalapeno (if using), cheddar cheese, thyme, paprika, oregano, salt and pepper. Let the mixture simmer for an additional 10 minutes, stirring occasionally.
6. Pour the mixture into a deep 9-inch pie dish. Cut the pie crust into four pieces and place the four segments evenly across the top of the chicken pot pie. (You can also opt for one large piece of crust to cover the entire pie.)
7. Bake the pie in the preheated oven for 25 to 30 minutes, or until the top is golden brown and the filling is bubbling. Let the pie cool before serving.
Easy Sheet Pan Pork Tenderloin
This easy sheet pan pork tenderloin is not only delicious, but is a breeze to prepare. You can find pork tenderloin at most major grocery stores, and the rest of the ingredients can be easily found in your pantry or refrigerator. Onion, mushrooms, and spices are added to the mix and it all gets cooked in one pan. If you prefer, you can use your favorite vegetables like carrots or potatoes instead of the mushrooms, or even bulk up the proteins and add in some chickpeas or a can of beans.
Here's What You Need:
– 1 1/2 pounds pork tenderloin
– 1 tablespoon olive oil
– 1 large onion, cut into slices
– 1 cup sliced mushrooms
– 1 teaspoon garlic powder
– 1 teaspoon Italian seasoning
– 1 teaspoon sweet paprika
– 1/4 teaspoon cayenne pepper
– 1/4 teaspoon black pepper
– 1/4 teaspoon salt
– 3 tablespoons chopped fresh herbs, such as rosemary, thyme, and
If you are searching about Easy Sheet Pan Pork Tenderloin – No. 2 Pencil | Kitchn you've visit to the right place. We have 5 Pics about Easy Sheet Pan Pork Tenderloin – No. 2 Pencil | Kitchn like Recipe: Dutch Oven Chicken Pot Pie | Recipe | Dutch oven chicken, Oven and also Easy Sheet Pan Pork Tenderloin – No. 2 Pencil | Kitchn. Here it is: