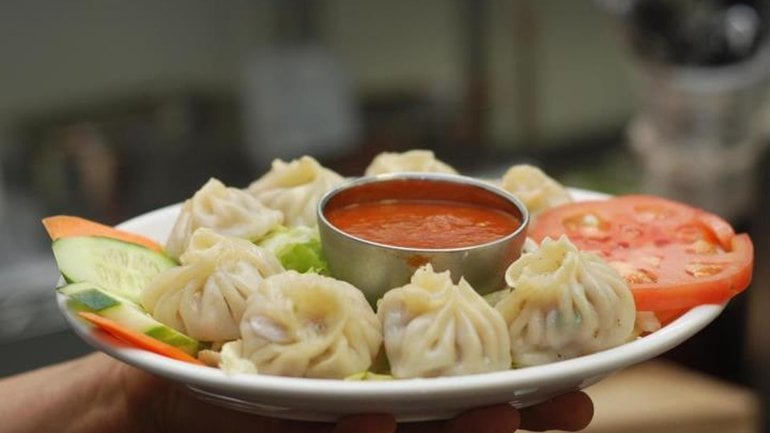 Delicious Nepalese Dishes To Try At Home
Are you looking for new, exciting dishes to cook at home? Why not try some Nepalese cuisine? Although these are traditional dishes, they are full of unique flavors and will bring something new to your kitchen. Some of the most popular Nepalese dishes include chicken momo and chicken curry. Here, we'll show you how to make both of these delicious meals from home.
Nepali Chicken Momo
Nepali chicken Momo is a delicious dumpling filled with fragrant vegetables, savory herbs and succulent pieces of chicken. This is a traditional dish that is often served as a snack or light meal. It's easy to make and is sure to impress your family and friends.
Ingredients:
– 2 cups all-purpose flour
– 1 cup chicken, cooked and shredded
– 1/2 cup chopped onion
– 1/2 cup chopped bell pepper
– 1/4 cup chopped fresh cilantro
– 1 teaspoon garlic, minced
– 1 teaspoon ginger, minced
– 2 tablespoons cooking oil
– 1 teaspoon soy sauce
– 1 teaspoon sesame oil
– Salt, to taste
– Water
Instructions:
1. In a large bowl, combine the all-purpose flour, salt, and enough water to make a dough. Knead the dough for about 5 minutes, until it is smooth and elastic.
2. In a separate bowl, mix the chicken, onion, bell pepper, cilantro, garlic, ginger, cooking oil, soy sauce, and sesame oil until it forms a paste. Do not over-mix the ingredients.
3. Roll out the dough on a floured surface. Cut the roll into small circles with a radius of about 1 inch. Place a teaspoon of the chicken paste into the center of each circle.
4. Using a fork, slowly and carefully fold the edges of the circles together to form a dumpling. Make sure they're firmly sealed.
5. Boil a pot of salted water. Gently place the dumplings in the boiling water and let them cook for 10 minutes. They should be slightly firm and easy to remove from the water.
6. Serve the dumplings with soy sauce, sesame oil, or other dips of your choice. Enjoy!
Nepali Chicken Curry
Nepali chicken curry is a classic dish that is full of flavor and fragrant spices. This dish is perfect for warming up on a cold evening, served with freshly cooked naan or rice.
Ingredients:
– 2 tablespoons cooking oil
– 2 tablespoons ginger, minced
– 2 tablespoons garlic, minced
– 2 onions, chopped
– 2 tomatoes, chopped
– 1 tablespoon cumin powder
– 1 teaspoon turmeric powder
– 1 teaspoon coriander powder
– 1 teaspoon garam masala
– 2 cups chicken, cooked and shredded
– 1 tablespoon tomato paste
– 1/4 cup water
– Salt, to taste
Instructions:
1. In a large pot, heat the cooking oil over medium heat. Add the ginger, garlic, and onion and cook until the onion is translucent.
2. Add the tomatoes and cook until they are softened. Add the cumin, turmeric, coriander, and garam masala and cook until fragrant.
3. Add the chicken and tomato paste, and stir to combine. Add the water and bring to a simmer. Cover and let cook for 20 minutes.
4. Uncover and simmer for 5 minutes. Add salt, to taste. Serve with naan or rice. Enjoy!
Frequently Asked Questions
What is the difference between Nepali chicken momo and Nepali chicken curry?
Nepali chicken momo is a dum
If you are searching about Nepali Chicken Momo | Recipes | Check, Please! | WTTW Chicago you've came to the right place. We have 5 Pics about Nepali Chicken Momo | Recipes | Check, Please! | WTTW Chicago like Chicken Curry Recipe – Nepali Style! (Requested Video) | Curry chicken and also Bbq Nepali Chicken | Just A Pinch Recipes. Read more: