Gastritis Diet Recipes Guide
Managing your gastritis symptoms is not an easy feat, and it's often tricky to figure out what types of foods and recipes are beneficial for your health. Gastritis is an inflammation of the stomach lining that can lead to serious health risks if it's not properly dealt with. To help make your life easier, here's a guide to get you started on creating a successful gastritis diet with a variety of delicious recipes.
What Is Gastritis?
Gastritis is an inflammation of the stomach lining caused by a wide range of underlying causes including bacterial infection, certain medications, autoimmunity, and peptic ulcers. It can lead to a host of bothersome symptoms, such as upset stomach, heartburn, and bloating. While there's no single cure for gastritis, making dietary changes can offer significant relief.
Gastritis Diet Basics
Diet is an important part of managing gastritis. It's important to aim for a diet that's light on the stomach and packed with nutrient-rich, anti-inflammatory foods. Here are some tips to get you started:
Choose soft, well-cooked foods that are easy to digest.
Eat frequent meals throughout the day. This will help avoid irritation of the stomach lining.
Include plenty of fresh vegetables and fruits, as well as other sources of fiber such as whole grains, nuts, and legumes.
Choose lean proteins such as fish, poultry, or legumes.
Try to limit foods that contain high fat and oil, since these can be difficult to digest.
Choose low-acid fruits and vegetables such as apples, pears, and bananas.
Avoid alcohol, coffee, and other processed foods.
Gastritis Diet Recipes
Now that you know the basics of a gastritis diet, let's dive into some delicious recipes. These recipes are full of natural anti-inflammatory ingredients that can help soothe an inflamed stomach lining.
Anti-Inflammatory Baked Chicken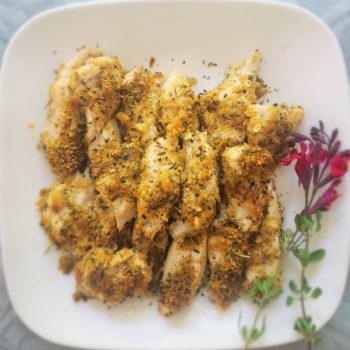 This dish is full of fresh and flavorful ingredients such as garlic, onions, tomatoes, and olives, which are all known for their anti-inflammatory properties. Plus, it's a simple one-pan meal that's sure to please the whole family.
Ingredients
4 boneless, skinless chicken breasts
2 teaspoons olive oil
1/2 teaspoon garlic powder
1/2 teaspoon salt
1/4 teaspoon black pepper
1/4 teaspoon onion powder
1/4 teaspoon paprika
1/4 teaspoon dried oregano
1 teaspoon dried basil
1/2 cup tomato sauce
1/2 cup diced tomatoes (optional)
1/4 cup sliced olives (optional)
Instructions
Preheat oven to 375 degrees.
In a small bowl, combine olive oil, garlic powder, salt, pepper, onion powder, paprika, oregano and basil. Mix until well combined.
Lay chicken breasts in a single layer in a baking dish. Rub with the olive oil mixture, making sure the chicken is evenly coated.
Top with tomato sauce, diced tomatoes, and olives (if desired).
Bake for 30-35 minutes, or until chicken is cooked through and no longer pink

If you are searching about What We Need. And a Recipe. | Gastritis diet, Recipes, Breaded chicken you've came to the right page. We have 5 Images about What We Need. And a Recipe. | Gastritis diet, Recipes, Breaded chicken like Simple Chicken Veggie Tortilla Wrap Recipe | Recipes, Wrap recipes for and also What We Need. And a Recipe. | Gastritis diet, Recipes, Breaded chicken. Here it is: