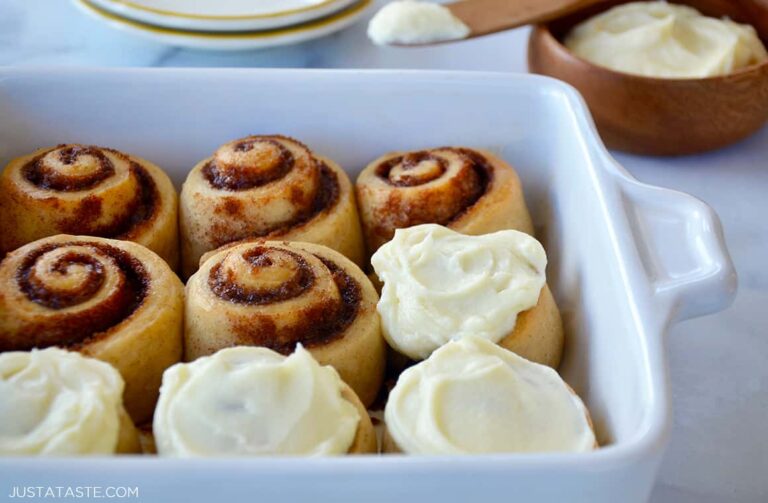 How to Make Delicious Cinnamon Rolls
If you're looking for a delicious, sweet treat to make for your family or to impress guests, you'll definitely want to try making homemade cinnamon rolls. Cinnamon rolls, also known as cinnamon buns, are gooey and filled with flavor. They're almost like a cross between a cake and a coffee roll.
Ingredients and Utensils You'll Need
Making cinnamon rolls is easier than you think. But you need to have the right ingredients and utensils. Here's what you'll need:
¾ cup of warm (not hot) whole milk
2 ¼ teaspoons of active dry yeast
½ cup of granulated sugar (divided in two parts)
2 ¾ cup of bread flour (plus extra for kneading)
2 teaspoons of salt
7 tablespoons of unsalted butter (at room temperature)
1 egg
2 tablespoons of ground cinnamon
1 cup of light brown sugar
1 teaspoon of vanilla extract
A baking dish
A medium size bowl
A rolling pin
A spatula
Instructions for How to Make Delicious Cinnamon Rolls
Once you've gathered your ingredients and utensils, you're ready to begin! Here are the best steps for making cinnamon rolls:
In a medium size bowl, combine warm milk, yeast, and 1 tablespoon of granulated sugar. Let it sit for 5 to 10 minutes. The mixture will become foamy and bubbly.
In a separate bowl, combine bread flour, salt, the remaining granulated sugar, and the butter. Mix it all together using a pastry cutter. This will form a coarse crumb-like texture.
Once you have the combined dough, make a well in the middle of it and pour the yeast mixture from the first bowl. Now add the egg.
Combine the dough by kneading it by hand. Use extra bread flour to dust your board. Knead the dough for 10 minutes or so until it's smooth and elastic. (You can also use a stand mixer with a dough hook instead of kneading the dough by hand.)
Lightly grease a bowl with oil. Place the dough inside and cover it with a damp cloth. Let the dough rise for one hour (or until it doubles in size).
Once the dough has risen, punch it down and transfer it onto a lightly floured surface. Roll the dough out into a rectangle shape, about ¼ inch thick.
In a bowl, combine the ground cinnamon, light brown sugar, and the remaining melted butter. Use a spatula to spread the mixture over the surface of the dough.
Roll the dough from the long side. Cut the dough into 12 equal rolls.
Place the rolls into a lightly greased baking dish. Cover the baking dish with plastic wrap and let the rolls rise again for about 40 minutes. Preheat oven to 350 degrees F.
Once the rolls have risen again, uncover the plastic wrap, and bake them in the oven for 20-25 minutes. (To get a golden, crispy top, brush on some melted butter after 10 minutes.)
Finally, let the cinnamon rolls cool for about 10 minutes before serving. Enjoy!
Frequently Asked Questions
What temperature should the milk be for making cinnamon rolls?
The milk should be warm, but not hot. If it feels too hot on your wrist then it's too hot. It should still feel comfortable on your wrist.
Is it necessary to let the rolls rise twice?
Yes
If you are looking for Easy Homemade Cinnamon Rolls Without Yeast – Just a Taste you've came to the right web. We have 5 Pics about Easy Homemade Cinnamon Rolls Without Yeast – Just a Taste like These easy cinnamon rolls are perfect for yeast beginners because they and also These easy cinnamon rolls are perfect for yeast beginners because they. Here you go: