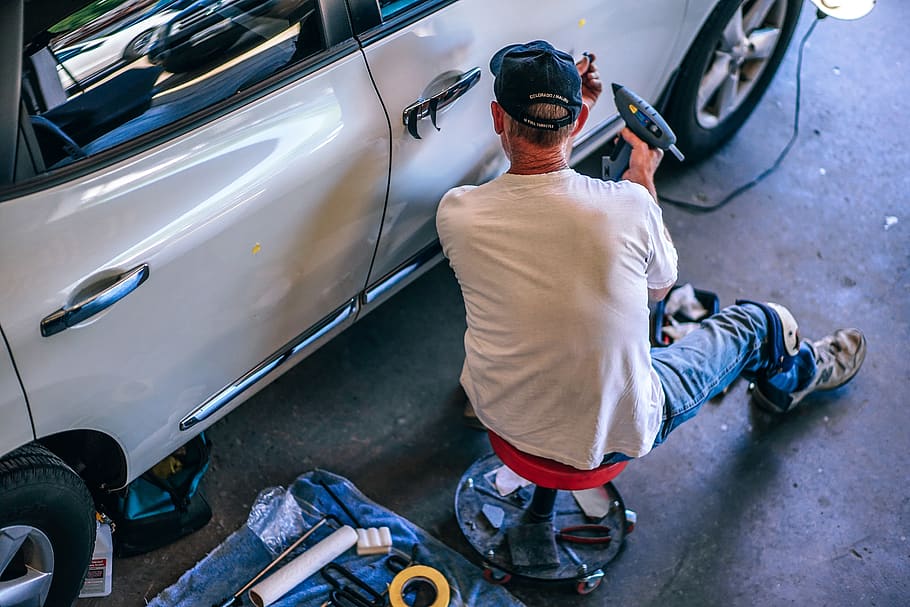 Repairing Your Vehicle Easily
Repairing a vehicle can seem like an intimidating proposition. After all, it often entails dealing with a number of automotive issues, from the minor to the major. Depending on how severe an issue is, many individuals are put off from fixing it themselves.
However, there are plenty of small repairs that individuals can do themselves without the help of a professional. It goes without saying that you should understand the risks and exercise caution when attempting repairs, but the satisfaction of doing them yourself can be rewarding. Plus, you save on the cost of labour.
By understanding the basics, you can repair some of the following common vehicle issues by yourself. It's important to note that not all repairs can be done by yourself; if a repair is too complicated, it's best to leave it to an expert.
Auto Damage Repair
Accidents can happen anytime and they often result in damage to your car. For minor damage, there are simple DIY solutions that you can do to get it back on the road. If you have auxiliary panels, you can easily swap out the damaged parts. This could be bumper panels, trims and light housing.
You'll need to be careful with the paint job. If you have touch-up paint and sandpaper, you can make sure to remove any rust or excess paint, then apply the new coat. For aftermarket parts, some gluing and rivet nuts may be needed to connect them. You don't necessarily need to buy brand new parts, however, if you know what you're doing.
How Much Does it Cost to Replace a Car Door?
Car doors can often incur damage from regular use or from accidents, so replacing them is a common repair process. You'll need to find out the exact type and model of your car before deciding on the cost of the repair. It could be anywhere from $100 to replace a basic door, to up to $2,500 for a higher-end model. This is not including the labour cost.
Some door repairs are simpler to fix than others. A door may have dents or a faulty lock, meaning they can be fixed without too much hassle. If the damage is more significant, it's still possible to fix the door without replacing it entirely. Specialized tools will often be needed, so it's worth looking into shops that provide services of this kind.
In any case, it's wise to invest in a car door repair if there's a need for it, as it can impact the overall value and condition of your car. As with any repair job, understanding what the issue is and how to fix it can go a long way.
FAQs
Q: How can I safely repair my vehicle?
A: You should always exercise caution when repairing your vehicle. It's important to understand what's involved in any repair job, and to seek out the help of an expert mechanic if needed. Be sure to use the right tools, and never operate any vehicle that's not in the right condition.
Q: What kind of damage can a car door incur?
A: Car doors can suffer all kinds of damage, from dents and a faulty lock to more significant damage that requires replacing the door. However, depending on the extent of the damage, it's possible to fix it without replacing it entirely. It's best to seek professional advice in any case.
If you are searching about How Much Does It Cost to Replace a Car Door? – CAR FROM JAPAN you've came to the right page. We have 5 Pictures about How Much Does It Cost to Replace a Car Door? – CAR FROM JAPAN like How Much Does It Cost To Repair Dented Car Door – GECARW and also 5 Common Auto Body Repairs: What They Cost | Insurance.com. Here it is: