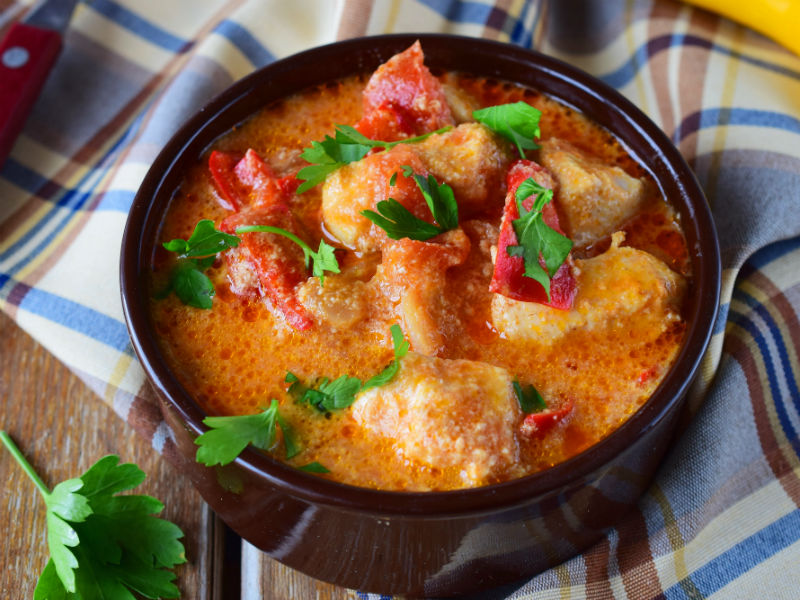 Tantalizing Paprika Chicken Recipes
Paprika is a common spice that can give your dishes a unique flavor and color. When combined with chicken, the two can make a delicious and delectable dish. Here, we'll showcase two recipes that are easy to make and deliciously fun.
Paprika Chicken With Creamy Paprika Sauce
This delicious dish is packed with flavor, and downright easy to make. Here's what you'll need for the simple, creamy paprika sauce:
½ cup of heavy cream
1 tablespoon of paprika
Pinch of salt
Quarter teaspoon of garlic powder
For the delicious chicken, you will need the following ingredients:
4 boneless, skinless chicken breasts
2 tablespoons of melted butter
2 tablespoons of paprika
2 tablespoons of garlic salt
1 teaspoon of garlic powder
2 tablespoons of dried parsley
1 teaspoon of salt
Instructions
Begin by preheating your oven to 375°F. While the oven is preheating, start by mixing together of creamy paprika sauce. In a medium bowl, mix together the heavy cream, paprika, salt and garlic powder. Place the chicken breasts into a greased 9×13-inch casserole dish and pour the sauce onto the chicken.
In a separate bowl, mix together the melted butter, paprika, garlic salt, garlic powder, parsley, and salt. Spread the mixture onto the chicken breasts in the casserole dish. Bake the chicken for 25 minutes until cooked through.
Once cooked all the way through, remove the chicken from the oven and let it sit for 5 minutes. Serve the cooked chicken with a side of steamed vegetables, pasta, or a side salad. Enjoy!
Creamy Paprika Chicken
This delicious dish combines the flavors of paprika and heavy cream for an unbeatable meal. Here's what you'll need:
2 tablespoons of olive oil
1 yellow onion, diced
2 cloves of garlic, minced
4 boneless, skinless chicken breasts, diced
1 cup of chicken broth
½ cup of heavy cream
1 tablespoon of paprika
Salt and pepper, to taste
Chopped fresh parsley for garnish
Instructions
Begin by heating the olive oil in a large skillet over medium heat. Add in the onion and garlic and cook until softened, about 4 minutes. Add in the diced chicken and continue cooking, stirring occasionally, until the chicken is cooked through, about 8 minutes.
Once the chicken is cooked through, add in the broth, cream, and paprika. Simmer for 10 minutes, stirring occasionally. The sauce should thicken slightly. Season with salt and pepper, to taste.
Garnish with fresh parsley before serving. Enjoy!
FAQs
What can I serve with paprika chicken?
Paprika chicken is delicious with a variety of sides. Vegetables, pasta, and salads all pair nicely. For a complete dinner, pick out a few sides to round out the meal.
Can I make these dishes ahead of time?
Yes, these dishes can be made ahead of time. To do so, prepare each recipe according to directions and let cool completely. Then, transfer
If you are searching about Creamy Paprika Chicken | Recipes | Northmart – NWC you've came to the right web. We have 5 Pics about Creamy Paprika Chicken | Recipes | Northmart – NWC like Paprika Chicken with Creamy Paprika Sauce | Recipe | Quirky cooking and also Paprika Chicken with Creamy Paprika Sauce | Recipe | Quirky cooking. Here you go: