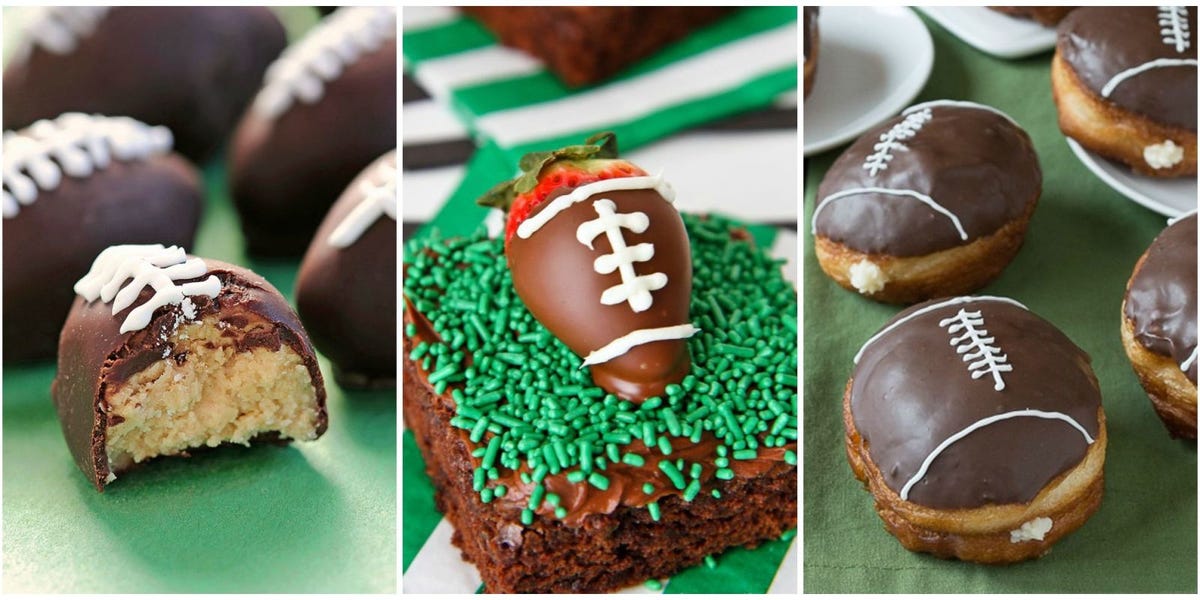 Delicious Dessert Recipes for Everyone
Desserts are a great way to reward yourself after dining on a nice meal. Whether you're hosting a dinner party or just looking for something sweet to end your evening, having the right dessert recipes can make any night special. To help you create the perfect dessert, we've rounded up two delicious recipes that are sure to satisfy everyone in the room.
Gluten Free Baked New York Cheesecake
This classic dessert combines the savory creaminess of cheesecake with the tart sweetness of raspberry syrup. To make this delectable dessert gluten free, you will need:
2 packages (8 oz) cream cheese, softened
1/2 cup sugar
2 tablespoons cornstarch
1 teaspoon vanilla extract
3 eggs
1/2 cup gluten free flour
1/2 cup raspberry syrup
First, preheat your oven to 375°F. In a medium sized bowl, combine the cream cheese, sugar, cornstarch and vanilla extract. Beat with a mixer until smooth. Then, add the eggs one at a time, beating until just combined. In a separate bowl, mix together the gluten free flour. Gently fold this flour mixture into the cream cheese mixture until just combined.
Next, pour the batter into a 9-inch round pan lined with parchment paper. Place the pan in the preheated oven for 45 minutes, or until the cheesecake is golden brown and an inserted knife comes out clean. Let cool for 15 minutes before transferring to a plate.
Finally, top the cheesecake with the raspberry syrup. Serve and enjoy!
Dinner Party Desserts
For something a little more indulgent, this dinner party dessert is sure to wow the crowd. You will need:
1 cup all-purpose flour
1/2 cup cocoa powder
1/2 cup butter
1/2 cup sugar
2 eggs
1/4 teaspoon salt
1/4 teaspoon baking soda
1 teaspoon vanilla extract
1/4 cup semi-sweet chocolate chips
1/4 cup heavy cream
1/4 cup confectioner's sugar
Preheat your oven to 350°F and grease an 8×8-inch baking pan. In a medium bowl, mix together the flour, cocoa powder, butter, sugar, eggs, salt and baking soda until a dough forms. Then, spread the dough into the greased pan and bake in preheated oven for 15-20 minutes.
While the dough is baking, melt the chocolate chips in a double boiler. Once melted, remove from heat, add the cream and stir until combined. Let the mixture cool, then fold in the confectioner's sugar. When the dough is finished baking, let cool for 10 minutes before spreading the chocolate mixture over the top. Pop back into the oven for an additional 5 minutes, until the top is lightly browned and firm.
Let cool completely before serving. Enjoy!
FAQs
Q – Do these recipes need to be refrigerated?
A – No, these recipes do not need to be refrigerated. All ingredients should be stored at room temperature.
Q – Do I need to use gluten free flour for the first recipe?
A – Yes, a gluten free flour is required to make the first recipe gluten free.
If you are looking for 17 Best Super Bowl Desserts – Easy Super Bowl Dessert Recipes you've visit to the right page. We have 5 Images about 17 Best Super Bowl Desserts – Easy Super Bowl Dessert Recipes like Dinner Party Desserts: Your guide to easy dessert recipes for dinner and also 17 Best Super Bowl Desserts – Easy Super Bowl Dessert Recipes. Here you go: