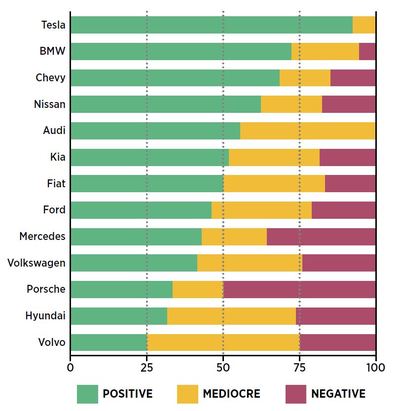 What Are The Causes Of Car Misfiring?
When it comes to running smoothly, little issues can lead to a whole lot of trouble. If you want your car to remain reliable and make the most of the investment you've put into it, it's important to know what could potentially be causing potential misfires and intermittent problems. Certainly, engine misfires should not be taken lightly and can be quite costly to repair.
Car misfiring can have many causes. Some of the most common causes of misfiring include spark plug failure, issues with the fuel injection system, worn piston rings, a clogged exhaust system, or leaking valves. So, if you're noticing your car rejecting and missing a few beats here and there, it is important to look into the possible causes before the issues become more costly.
Spark Plug Misfire
One of the most common problems with vehicle misfires is a bad spark plug. Spark plugs are integral for the combustion process in a gasoline engine, in that they provide the electric spark needed to ignite the air-fuel mixture in the combustion chamber. But when the spark plugs are worn, fouled up, or are experiencing some sort of engine problem, they can cause intermittent misfires.
When checking spark plugs, you can get an idea of what's going on with the engine by looking at their condition. If the spark plug is dark and sooty, it could be a sign of an inefficient combustion process caused by the engine running too rich. Certain levels of sparking and jumping can also indicate a spark plug misfire.
Fuel Injection System
Another common cause of misfires is a failing fuel injection system. This system is responsible for metering out the fuel-injector spray to the combustion chambers and helping the engine to run efficiently. If it's not working properly, it could lead to excessive fuel consumption and misfires. Additionally, problems with the fuel injection system can soon turn into another costly problem, such as a cylinder misfire.
Issues with the fuel injection system could be identified by a malfunctioning or clogged fuel injector, a defective check valve, or contaminated fuel, causing it to malfunction. Therefore, it is important to pay attention to the condition of your fuel injection system and take adequate steps to ensuring efficiency.
Worn Piston Rings
Worn piston rings can also be a contributing factor of car misfires. Piston rings are connected to the piston and seal the interior of the cylinder, controlling the pressure and preventing it from leaking out of the engine.
If the piston rings are worn, then the engine may not be able to sustain the levels of compression it needs and the consumption of fuel-air mix will be affected. The piston might also skip firing due to insufficient pressure, or at times misfire due to increase pressure. A misfire from this cause would be more common when the engine is cold and get better with time.
Clogged Exhaust
Another potential cause of a misfire is clogs in the exhaust system of the car. Over time, residue within the exhaust system can build up, reducing the air flow and affecting burning, resulting in a misfire.
It's important to keep an eye out for signs of a clog, such as poor acceleration, difficulty starting, vibrations, and other engine misfires. If a clog is suspected, you'll need to take a look at the catalytic converter carefully and make sure that it is relatively clean and free of build up.
FAQs: Common Car Misfiring Causes
To help you better understand common causes of car misfiring, here are a few frequently asked questions.
Q: When am I most likely to experience car misfires?
A: Car misfires are more likely to happen when the engine is cold. As the engine warms up, the misfire should eventually go away.
Q: What is the most common cause of car misfire?
A: The most common reason for a car misfiring is spark plug failure or a worn piston ring. Generally, if the spark plug is not sparking or the piston ring is worn, it can lead to a misfire.
If you are searching about Auto Industry Needs To Make It Easier To Shop For Electric Cars — Here you've came to the right page. We have 5 Pics about Auto Industry Needs To Make It Easier To Shop For Electric Cars — Here like Plug-in hybrids and EVs cost less to maintain and repair, finds and also Auto Industry Needs To Make It Easier To Shop For Electric Cars — Here. Read more: