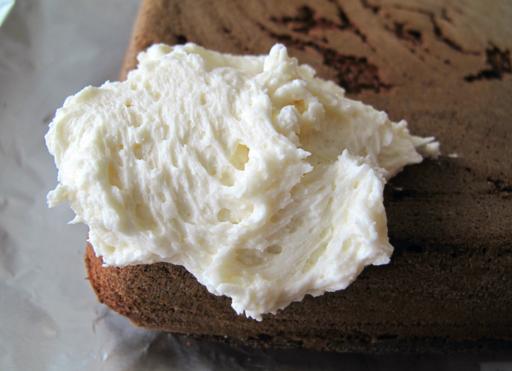 Frosting Basics: How to Master the Art of Frosting Cakes and Cupcakes
Frosting can be intimidating but with a few basics tricks and techniques, anyone can build confidence in creating awesome-looking cakes and cupcakes. Whether it's a chocolate cream cheese or buttercream frosting, these basic tips will be your go-to guide for mastering the art of cake and cupcake decorating.
Creating the Right Consistency
The most important part of frosting is getting the consistency just right; not too thick or too thin. When frosting a cake, you'll want the consistency to be a bit thinner than when you're frosting cupcakes. To get the proper consistency, you don't want it to be too lumpy and want it to be fluffy and smooth. If it's too thick, add a few drops of milk or cream; if it's too thin, add either more cream cheese or butter (depending on the recipe you're using). Check out Natasha's Kitchen for an amazing Whipped Chocolate Cream Cheese Frosting recipe. Or, for an even creamier buttercream frosting, try Cooking Classy's Buttercream Frosting recipe.
Frosting the Cake or Cupcakes
Once you've gotten the right consistency, the next step is actually frosting the cake. If you're frosting cupcakes, you can use an offset spatula and finish by adding sprinkles. For a cake, you need to consider a few more things. Start with a crumb layer as this will help ensure an even finish. Place the cake on a rotating turntable if you have one, or place cake on a plate, making sure it won't slip, and have it off to the side to make life easy. Fill pastry bag (or a plastic zipper bag with corner cut out) with the desired frosting and apply a thick layer of frosting over cake and carefully spread on the sides of cake, pulling it towards the center.
FAQ
Q1: How much frosting do I need for a cake?
The amount of frosting will depend on the size of your cake and the recipe you're using. As a general rule of thumb, a 3-layer 9-inch cake will need approximately 4 cups of the desired frosting.
Q2: What are the best tips in decorating a cake?
There are several tips you can use when it comes to decorating your cake. Many cake decorators suggest starting at the middle of the cake and working outward. Another tip is to use different techniques, like piping or basket weave, to make it look unique. To get a professional look, let the cake cool completely before frosting. If you make mistakes along the way, use a damp paper towel to help you smooth out any rough patches.
Creating the perfect cake or cupcakes doesn't have to be intimidating! With these basic tips and easy-to-follow recipes like Natasha's Whipped Chocolate Cream Cheese Frosting and Cooking Classy's Buttercream Frosting, you can create delectable frosting creations your family and friends will love.
If you are searching about The Best Buttercream Frosting Recipe you've came to the right page. We have 5 Images about The Best Buttercream Frosting Recipe like Chocolate Cream Cheese Frosting | NatashasKitchen.com and also Classic Vanilla Buttercream Frosting Recipe – Add a Pinch. Here it is: