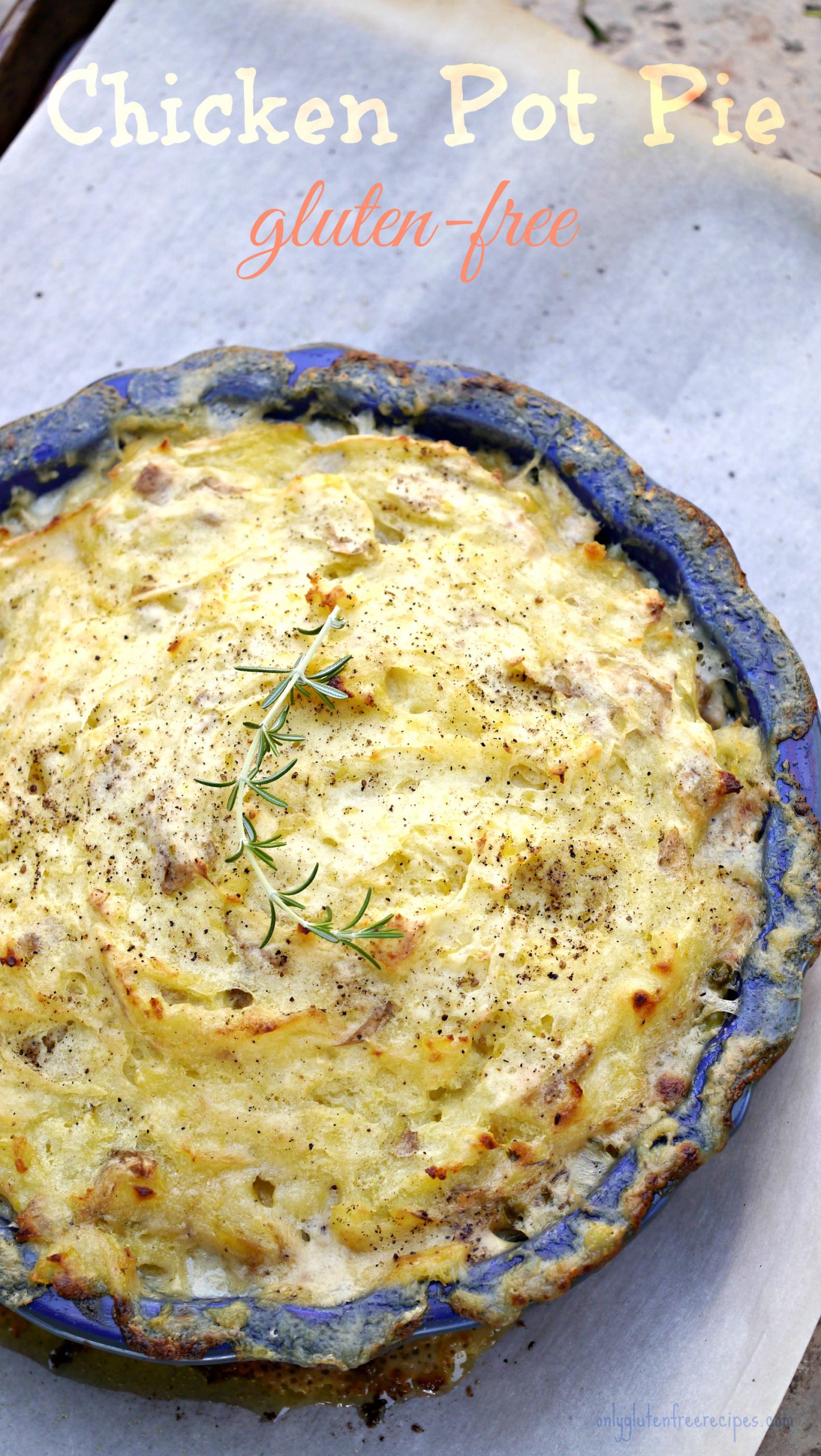 Satisfy Your Comfort Food Craving With This Gluten-Free Chicken Pot Pie Recipe!
Do you miss the creamy, savory-sweet goodness of a delicious chicken pot pie? Let us help you fill that void with this amazing recipe for a gluten-free chicken pot pie! It's packed with comforting ingredients, a delectable blend of seasonings, and a flaky, crunchy crust—all without wheat! So get your spoon and oven ready—it's time to enjoy the best gluten-free chicken pot pie!
Ingredients You'll Need
For the base of this recipe, you'll need:
3 tablespoons of olive oil
1 cup of diced onions
2 cloves of garlic, minced
1 small bell pepper, diced
1 lb. of boneless, skinless chicken breasts, cut into cubes
2 teaspoons of gluten-free all-purpose flour
1 teaspoon of gluten-free poultry seasoning
3/4 teaspoon of ground black pepper
1/4 teaspoon of salt
1/4 cup of white wine
3/4 cup of chicken broth
1/2 cup of frozen peas
1/2 cup of frozen corn
1/2 cup of diced carrots
1/2 cup of diced celery
2 tablespoons of fresh chopped parsley
In addition, you'll need the following ingredients for your gluten free crust:
1/2 cup of gluten-free all-purpose flour
1/2 cup of almond flour
1/2 teaspoon of salt
1/4 cup of cold butter, cubed
2 to 4 tablespoons of cold water
Instructions
Preheat the oven to 375 degrees Fahrenheit.
In a large skillet, heat the olive oil over medium heat, then add the onions, garlic, and bell pepper. Cook, stirring frequently, for about 5 minutes, until the vegetables are softened.
Add the chicken and season with the flour, seasoning, pepper, and salt. Cook over medium heat, stirring, for about 8 minutes, until the chicken is no longer pink on the outside.
Next, add the wine and chicken broth, bring to a simmer, and cook for another 5 minutes. Add the peas, corn, carrots, celery, and parsley and continue to cook, stirring, until heated through. Transfer the chicken mixture to a greased 8- or 9-inch pie plate.
To prepare the crust, place the flours and salt in a medium bowl and mix to combine. Add the butter cubes and using a pastry cutter or a fork, mix until the mixture looks like coarse meal. Slowly add 2 tablespoons of cold water, stirring until the dough starts to come together. Knead the dough a few times; if it's a little dry, add a little more water, 1 teaspoon at a time, until the dough is soft and pliable. Place the dough onto waxed paper, pat into a disk shape, cover with plastic wrap, and chill for 15 minutes.
Remove the chilled dough from the refrigerator and place on a lightly floured (gluten-free) surface. Roll the dough out to a thickness of about 130/64 inch, then place onto the chicken mixture in the pie plate. Crimp and seal the edges, then cut several slits in the top of the crust. Place the pie in the oven and bake for 45 minutes, or until the crust is golden-brown and the filling is bubbling.
FAQs
Q: Is it possible to substitute the almond flour for something else in this recipe?
A:
If you are searching about Gluten Free Chicken Pot Pie – Only Gluten Free Recipes you've visit to the right place. We have 5 Images about Gluten Free Chicken Pot Pie – Only Gluten Free Recipes like Gluten Free Chicken Pot Pie – Food Fanatic and also Gluten Free Chicken Pot Pie – Only Gluten Free Recipes. Read more: