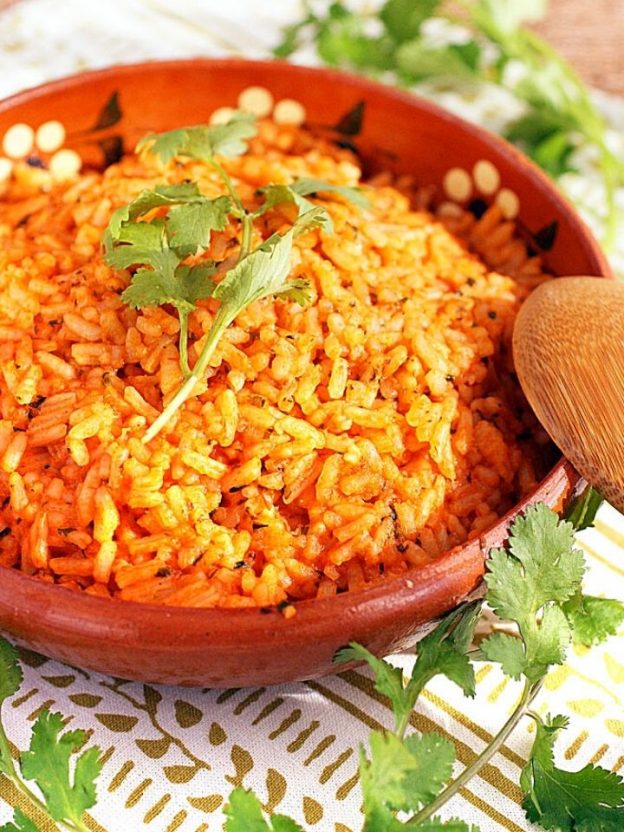 Easy Mexican Rice and Paloma Cocktail Recipes
Are you ready for an exciting culinary adventure? Add some new amazing flavors to your traditional meals with this easy Mexican rice and Paloma cocktail recipes. Full of fresh ingredients, vibrant colors and intense flavors, these are sure to change your cooking and drinking habits for the better. Let's get cooking and mixing!
Mexican Rice
This recipe can be prepared in just 10 minutes, so it's the perfect meal when you're short on time. It will go great with a wide variety of dishes, and can be easily adjusted to fit anyone's taste. Your family or guests will no doubt love it, so let's get started.
Ingredients
1 tablespoon extra-virgin olive oil
1 teaspoon garlic, minced
1/2 cup of diced tomatoes
1 cup of cooked white rice
1/2 teaspoon of chili powder
1/2 teaspoon cumin
1 teaspoon dried cilantro
1/2 cup of vegetable broth
Salt and pepper to taste
Step-by-Step Instructions
Heat the olive oil in a medium-sized saucepan over low-medium heat.
Add in the garlic and tomatoes, and sauté for a few minutes until fragrant.
Add in the rice and the seasoning. Mix it all together for a few seconds.
Pour in the vegetable broth and stir. Season with salt and pepper.
Bring the mixture to a boil, then lower the heat and let it simmer for 10 minutes.
Remove it from the heat, fluff it with a fork and serve while still warm.
Paloma Cocktail
This sweet and refreshing cocktail takes just a few minutes to prepare, yet packs a strong flavor and is guaranteed to become your favorite summer beverage. With the right tequila, some tart lime and a bit of sweetness, it's the perfect way to cool down on hot summer days.
Ingredients
2 ounces Reposado tequila
1/2 ounce of fresh lime juice
4 ounces of grapefruit soda
1/2 teaspoon of sugar or simple syrup
Ice cubes
1 teaspoon of coarse salt
Lime wedge and course salt for garnish
Instructions
Spread the salt on small plate.
Rub the rim of the glass with the lime wedge and then dip the rim into the salt for a perfect margarita salty rim.
Add ice cubes to the glass.
Combine the tequila, lime juice and sugar or simple syrup in a cocktail shaker. Fill it with ice cubes and give it a good shake.
Strain the mixture into the glass with the ice.
Top it with grapefruit soda.
Garnish with a lime wedge.
FAQ
Q: When is the best time to serve Mexican rice?
A: Mexican rice is a great side dish to serve with many light main dishes such as tacos, burritos, quesadillas and even some salads. You can serve it as a side to many lunch and dinner dishes.
Q: Can I make a Paloma cocktail without tequila?
A
If you are looking for Quick Mexican Rice Recipe (Only 10 Minutes) | This Mama Cooks! On a Diet you've came to the right page. We have 5 Images about Quick Mexican Rice Recipe (Only 10 Minutes) | This Mama Cooks! On a Diet like Authentic Mexican Rice | Recipe | Mexican rice recipes, Mexican food and also Quick Mexican Rice Recipe (Only 10 Minutes) | This Mama Cooks! On a Diet. Here it is: