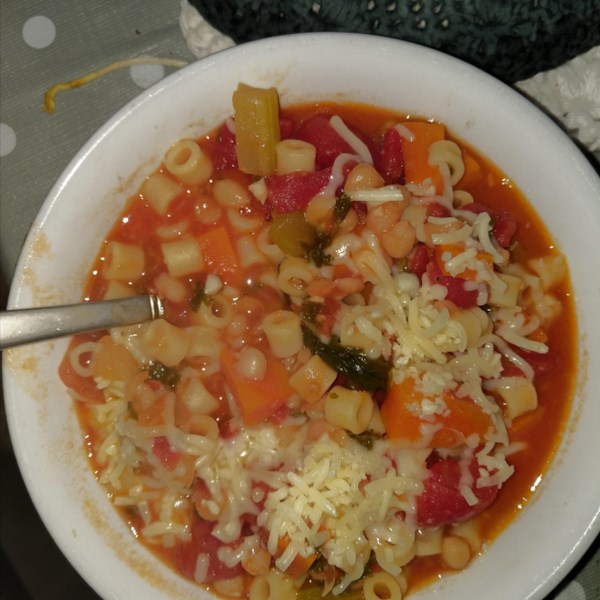 Cooking Up Creativity with Two Easy Recipes
Have you ever wished you could have a pro chef's-level meal without any of the complicated cooking? You're in luck! We've got two recipes that are easy to make and sure to please.
Easy Pasta Fagioli
First up is an Italian classic, Easy Pasta Fagioli. All it takes is a few simple ingredients you probably already have in your pantry or refrigerator. You can find the full recipe here, but here's a brief overview:
1 tablespoon olive oil
1/2 cup chopped celery
1/2 cup chopped onion
2 cloves garlic, minced
1 (15 ounce) can white beans
3 cups vegetable broth
2 cups uncooked spiral pasta
1/2 teaspoon salt, or to taste
1/4 teaspoon ground black pepper
To make it, add the olive oil to a large pot and sauté the celery, onion and garlic until soft. Add the white beans and vegetable broth and bring the mixture to a boil. Add the pasta and reduce the heat. Stir often and cook for 10-12 minutes or until the pasta is al dente. Season with the salt and pepper, and maybe a few herbs of your choice if you'd like. Enjoy!
Pin on Recipes
Next is a simple, delicious pasta dish you can make in minutes. An added bonus is that it's vegan friendly! Here's what you'll need:
1/2 pound spaghetti noodles
3 tablespoons olive oil
1/4 cup chopped garlic
1/4 cup chopped shallots
1 cup vegan pesto
Salt and pepper to taste
1/4 cup chopped parsley
In a large pot, cook the spaghetti to al dente and drain. Then add the olive oil, garlic and shallots to the pot. Stir and cook for about two minutes or until fragrant. Add the pesto, salt, pepper and parsley and stir until combined. Serve with vegan parmesan if you'd like and enjoy!
Tips and Tricks
If you make Easy Pasta Fagioli, you can add a can of diced tomatoes for some extra flavor. Feel free to adjust the herbs or spices to your tastes, too. For Pin on Recipes, add some vegetables to make it a full meal (zucchini, spinach, asparagus or mushrooms would be great). And don't feel obligated to stick to vegan ingredients for this one – cream would be delicious in this recipe, too!
FAQs
What is the difference between pesto and traditional pasta sauce?
Classic tomato-based pasta sauce is made with pureed tomatoes, while pesto is a sauce made with basil, garlic, pine nuts and olive oil. They are both delicious!
Can I make either of these recipes in advance?
Yes, both recipes can be made in advance and reheated for later. The flavors will be even better if you make it the day before! Just store it in an airtight container in the refrigerator for up to three days.
If you are looking for Easy Pasta Fagioli Photos – Allrecipes.com you've came to the right place. We have 5 Pictures about Easy Pasta Fagioli Photos – Allrecipes.com like Pin on Recipes and also Pin on Recipes. Read more: