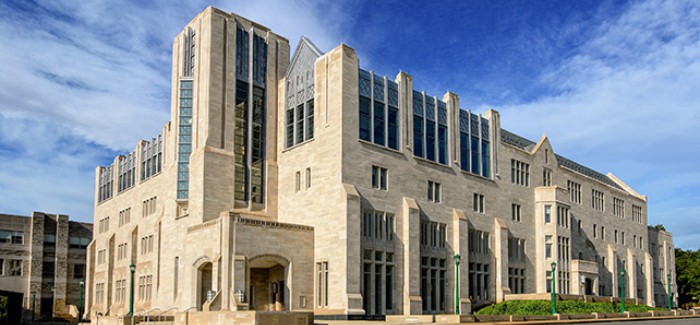 Scholarships for International Students: What You Need to Know
Are you looking for ways to international students to study abroad? Then you're in luck—there are many opportunities for international students to pursue higher education opportunities outside of their home country. From generous funding programs to scholarships, there is a wealth of resources available to individuals looking to further their education abroad.
Scholarships are one of the best ways to afford an education outside of your home country. These scholarships are typically merit-based, meaning they are awarded to those applicants who demonstrate exceptional academic success and potential. The amount of available scholarship money can vary significantly depending on the school, country, and program, so it is important to research the options thoroughly. Here we will explore the top 10 scholarships in developed countries for international students.
1. Fulbright Foreign Student Program
The Fulbright Foreign Student Program provides funding for international students to pursue full-time graduate study in the United States. The program is sponsored by the U.S. Department of State, which specializes in international educational exchange. Awards are available for study at universities, colleges, and other approved educational institutions. Subjects of study include medicine, engineering, economics, arts, and more.
2. Darmasiswa Scholarship Program
The Darmasiswa Scholarship Program is sponsored by the Ministry of Education and Culture of the Republic of Indonesia to promote international understanding and academic exchange. The program provides funding for international students to pursue either a one-year non-degree program or a four-year degree program at approved universities in Indonesia.
3. International Student House Scholarships
The International Student House (ISH) is a London-based organization that helps international students achieve their academic and social goals while they study in the United Kingdom. The ISH offers a range of scholarships to international students that cover tuition fees, living expenses and more. The selection process is highly competitive, so students are encouraged to read the information on their website carefully and to apply early.
4. Erasmus of Rotterdam Scholarships
The Erasmus of Rotterdam Scholarships are offered by the Erasmus School of Economics in the Netherlands to attract top-tier international students from all over the world. This merit-based, full-tuition scholarship is awarded to the best candidates—those who demonstrate outstanding academic achievement, leadership and interpersonal skills, and extra-curricular involvement. The scholarship can cover one or two years of study in select disciplines, including Economics and Business.
5. Global Undergraduate Exchange Program
The Global Undergraduate Exchange Program (also known as the Global UGRAD Program) is run by the U.S. Department of State and provides funding for international student exchange to the United States. International students are eligible to study at a U.S. college or university, including the areas of the humanities, social sciences, and STEM disciplines. Funding is available for one academic year.
6. Japan Government Scholarships
Japanese government scholarships are offered to international students for study at universities in Japan. Three types of scholarships are available: the Monbukagakusho Scholarship for research; the Monbukagakusho Honors Scholarship for Teacher Training; and the Monbukagakusho Undergraduate Scholarships for exchange students. Scholarships cover the cost of tuition, textbooks, and a monthly allowance to cover other educational expenses.
7. United Kingdom Commonwealth Scholarships
Commonwealth Scholarships are funded by the UK government and committed to helping international students who wish to pursue higher education in the UK. These scholarships offer students the opportunity to pursue one-year master's programs in fields such as architecture, engineering and finance. The scholarships are highly competitive and applicants must demonstrate excellence in academic achievement, potential, and commitment to their chosen field.
8. Canada Vanier Scholarships
The Vanier Canada Graduate Scholarships are awarded to international doctoral students who have demonstrated outstanding academic achievement, research potential, and leadership potential. The scholarship covers tuition and living expenses for up to three years of doctoral studies in Canada's leading universities. Qualifying departments include the arts, humanities, and social sciences.
9. Science without Borders Program
The Science
If you are searching about Top 10 Online MBAs from US Business Schools 2021 | TopMBA.com you've came to the right place. We have 5 Pictures about Top 10 Online MBAs from US Business Schools 2021 | TopMBA.com like 7 Top Business Schools in the World | 2020 Ranking and also TOP 10 SCHOLARSHIPS IN DEVELOPED COUNTRIES FOR INTERNATIONAL STUDENTS. Read more: